Select a Template
Start with one of our pre-designed templates and choose how many columns you want your list to be.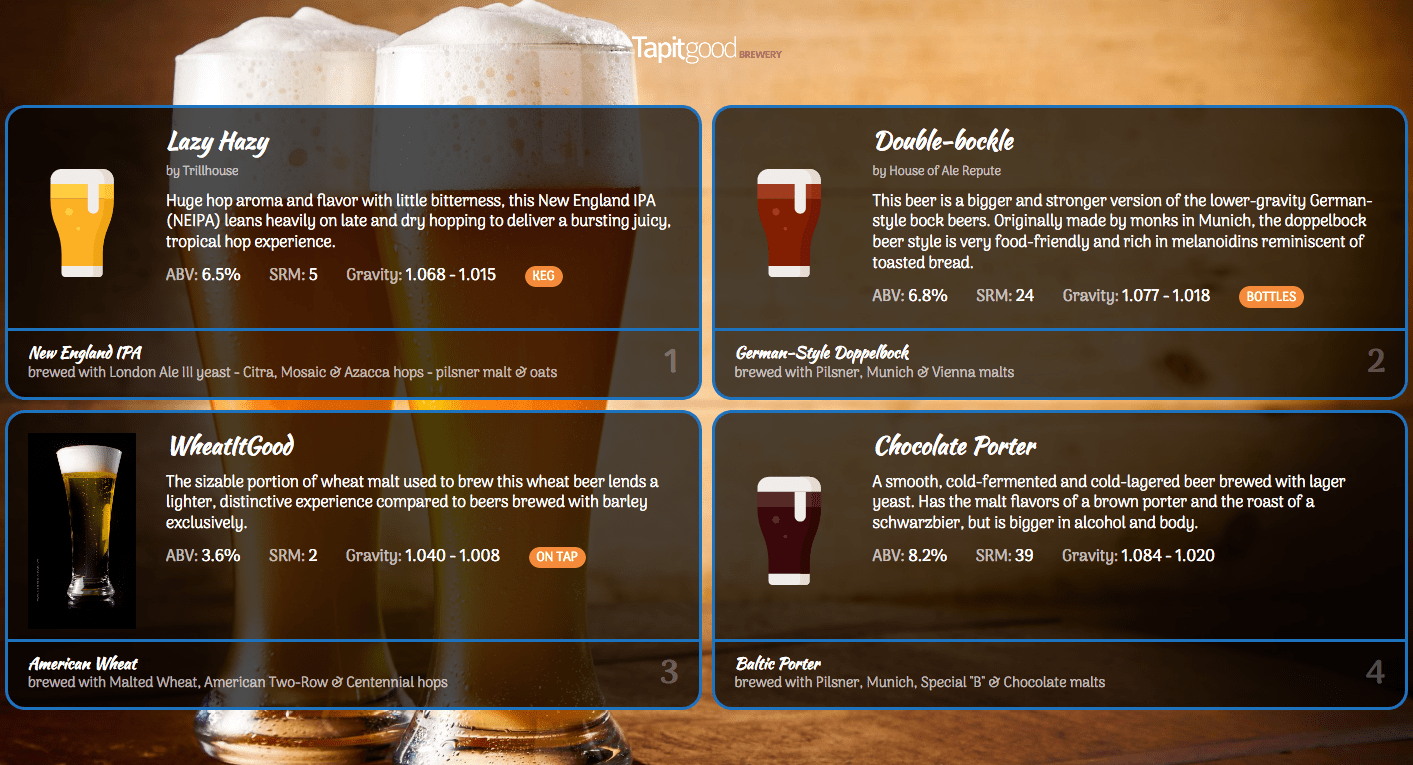 Customize Your Design
You can add a logo, choose colors, different fonts, background images & heaps more.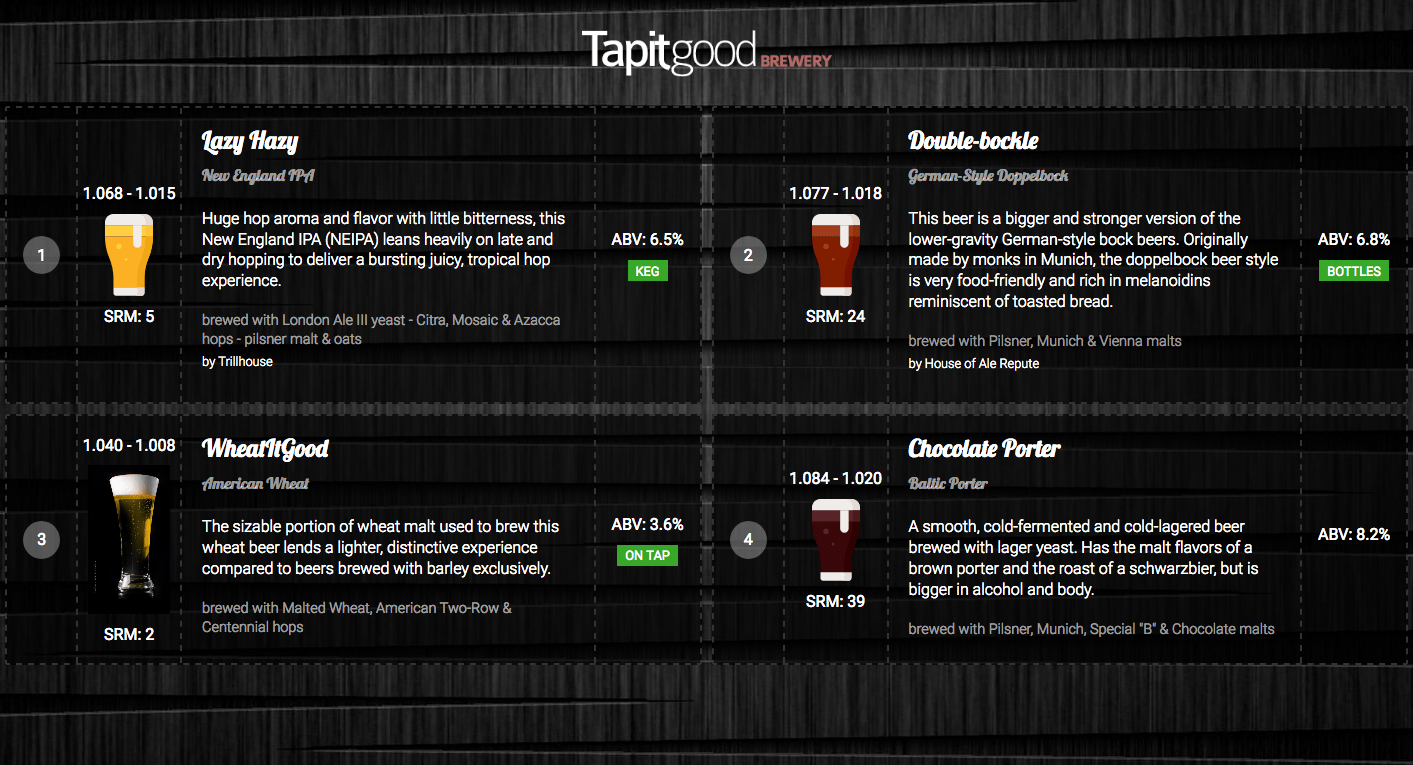 Add Your Beers
For each beer you can include descriptions, the style, ingredients, color, gravity, packaged date & more.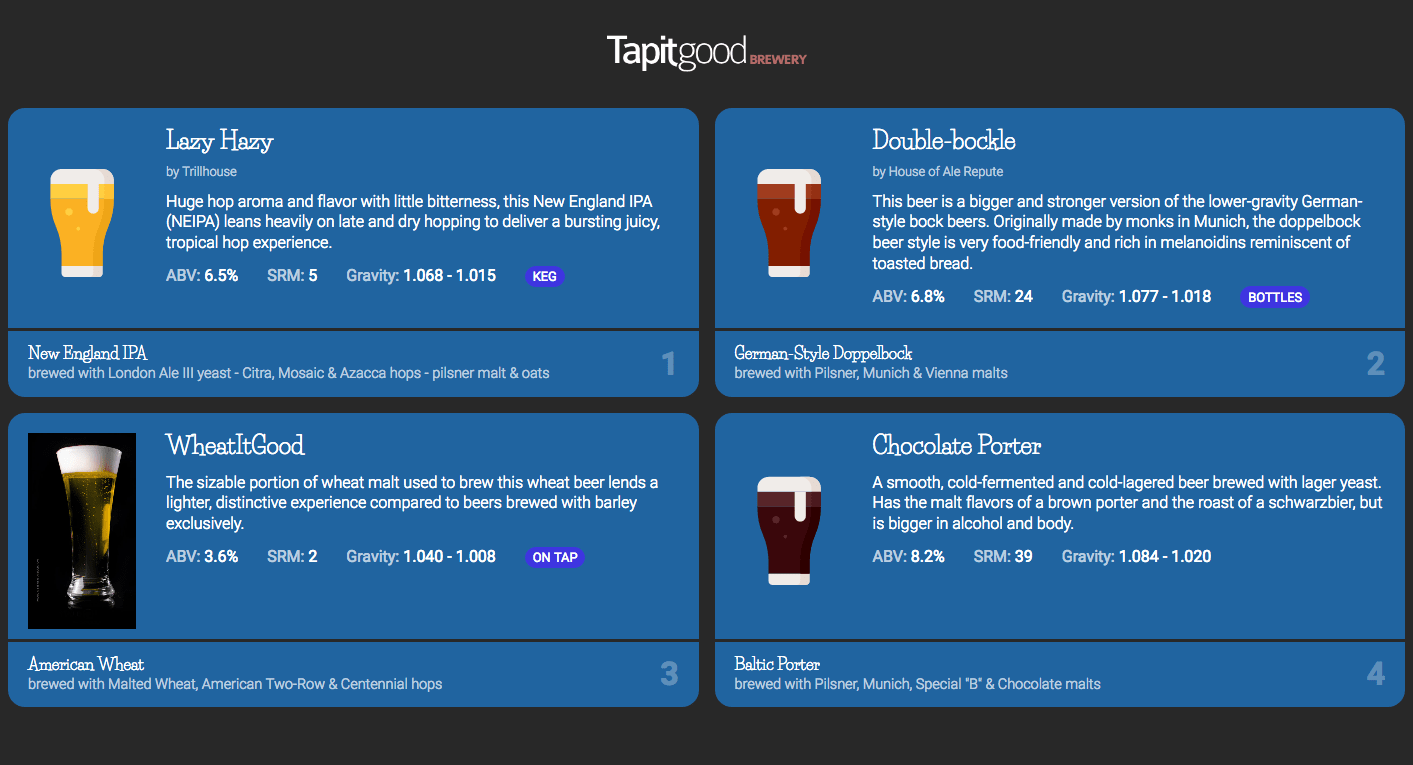 View From Anywhere
You'll get your own tap list URL that can be viewed on any device. Show your mates at the pub!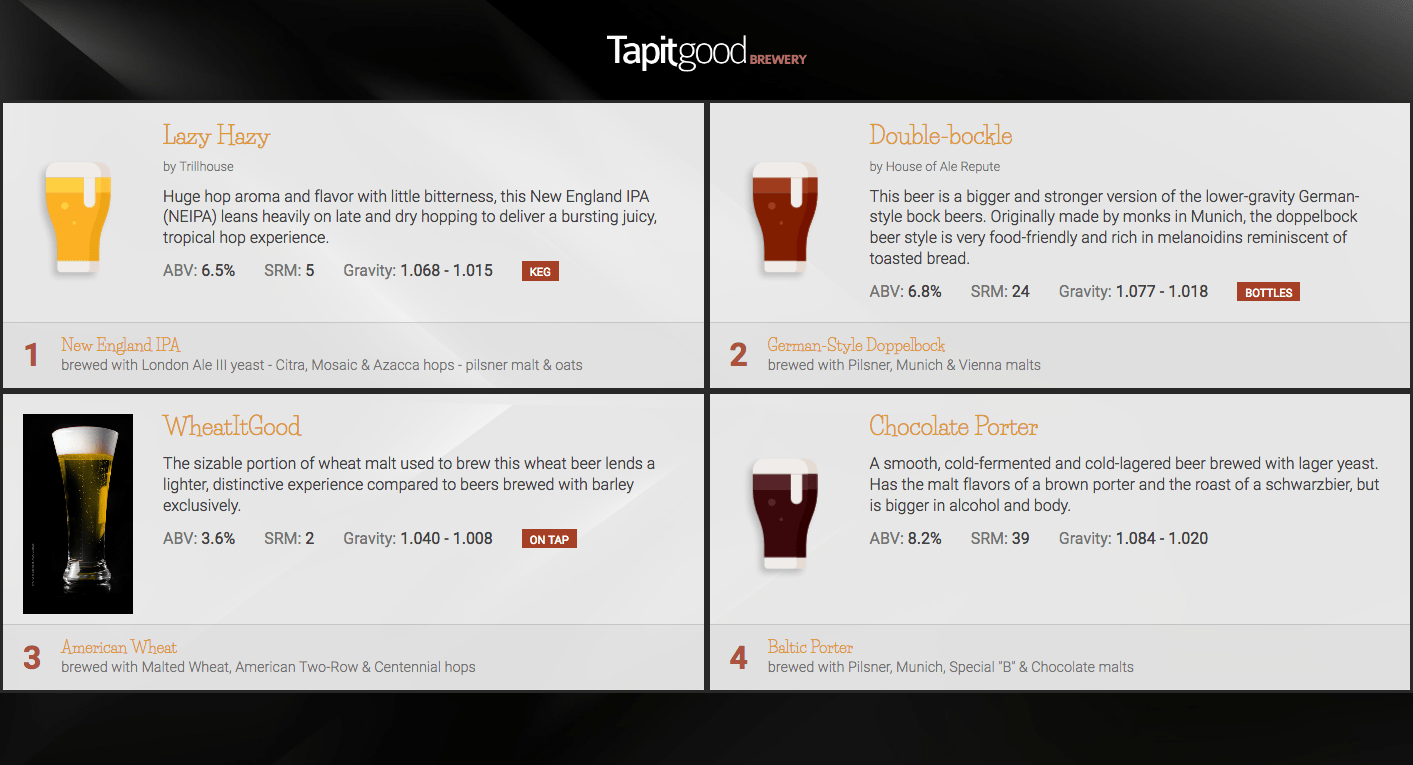 Beer Glasses
Over a dozen different glassware types to choose from.
Pricing
Starter Plan
$0 / year
Unlimited beers
Limit of 2 taps
No Advanced Integrations
Basic template designs
Start now
Integrations Plan
$10 / year
Unlimited beers
Limit of 4 taps
Unlock advanced integrations
Custom background image and CSS
Not for commercial use
Try free for 7 days
Premium Plan
$20 / year
Unlimited beers
Unlimited taps
Unlock advanced integrations
Custom background image and CSS
Serving Price Management
Try free for 7 days